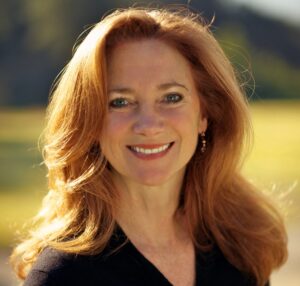 Victoria's clients say…
Victoria's intellect and energy are as immense as her heart is strong. She cares deeply about each and every learner – whether a disadvantaged or misunderstood student, an eager partner, or recalcitrant adult. A master at building esprit de corps, she mobilizes teams to slay dragons, becoming and achieving much more than they ever thought possible.
–  Yolie Flores, Former Vice President, Los Angeles Unified School District Board of Directors and Chief Program Officer for the Education Trust Campaign for Grade-Level Reading
The underlying theme to your recommendations, which I fully support, is that to use the space we have to its full potential we need to fill it not just with children, but with a compelling educational vision …You rightly suggest that approaches to planning, the use of educational technology, the management of staff and the organization of the curriculum are inseparable from the design and use of buildings. I have been saying some of this myself, but much less eloquently. Clearly, there is an immense amount to do to implement your recommendations, but for my part I am immensely grateful for your work, and very much hope we can proceed.
–  David Singleton, Principal Education Advisor, Nord Anglia and former Deputy Director of Her Majesty's Chief Inspector of Schools, Great Britain
Victoria is a terrific leader. She is an educator who understands the importance of good process to organizational success and the vitality that can result from the thoughtful introduction of exciting innovation …Victoria's most exciting work has been in the design of innovative learning programs. She is a visionary with enormous perseverance. Combining an entrepreneurial spirit with a natural bent for diplomacy and scholarship, she inspires those around her to learn, serve, analyze and grow.
–  David Kearns, Former US Deputy Secretary of Education and CEO of the Xerox Corporation
Victoria Bergsagel is passionate about designing schools where all students achieve. Working throughout the nation and the world, she has a gift for nurturing people's talents and insights to arrive at inspired solutions.
Harvard-educated, Victoria has been a teacher, counselor, principal, adjunct professor, community relations director, and school district administrator. As director of educational design in a large school district, she led the educational program planning upon which the construction of new schools was based. As the Director of Educational Partnerships at Talaris Research Institute, she worked with an interdisciplinary team to conduct, integrate, and interpret some of the world's leading brain research. With an emphasis on brain development, her team developed networks, helped design a baccalaureate degree program at the University of Washington, and disseminated materials helpful to those who nurture children everywhere.
Victoria then founded Architects of Achievement, a visionary organization that bridges the gap between educational research and architecture – especially as it relates to meeting student needs. Clients include school systems (both public and private) architectural firms, as well as philanthropic and community organizations.
Partnering with those committed to developing exciting learning environments, Victoria believes that ALL students can achieve if provided the appropriate tools and support. Four of her projects have been named a James D. MacConnell Award finalist, the top school design award in the world. In fact, in 2011, the same year her Marysville Getchell project won the MacConnell, it was named the best school design in the nation by the National School Boards' Association.
In addition, Victoria has expended tremendous energy on the Board of Trustees for the Association for Learning Environments & Charitable Trust,[1] leading their Research Committee and helping shape their School of the Future Design Competition.[2] Victoria is also a founding Board Member of Construction for Change, a non-profit that partners with organizations worldwide to provide needed infrastructure for economic, medical, and educational growth in developing communities.
Victoria was one of five leaders chosen by the American Institute of Architects Committee on Architecture for Education (AIA-CAE) to be inducted into the League of Extraordinary School Designers – the only educator selected for the honor among a field of notable architects. She was also appointed to serve on the AIA's 2015 Educational Facilities Design Awards Jury, and in February of 2015, was invited to Washington, DC to advise the White House on the future of STEM education.
A cogent writer and analyst, Victoria has authored a book (Architecture for Achievement, 2007), produced videos, conducted research, and published several articles on school design. She has lectured at Harvard, the University of Southern California (USC), Lewis and Clark College (LCC), Seattle Pacific University (SPU) and University of California, Berkeley (Cal), served as an advisor on the principal preparation program at the University of Washington and is a graduate of the Principal Preparation program at Harvard.
Victoria's strategic approach has garnered her a reputation as one of the most sought-after leaders in school design today. Whether working in the US or abroad, Victoria's passion lies in helping people realize their hopes and dreams for their communities and children.
[1]Formerly known as the Council of Educational Facilities Planners International Foundation
[2]Now known as SchoolsNEXT