Our Company
We are proud of the achievements and innovations our clients have attained using tools we create for them! BrainSpaces was founded in 2004 to bridge the gap between education and physical learning environments.  Our range of clients stretch across the globe, as we develop strategies for alignment between their educational visions and their physical facilities.  Learn more about our expert team HERE.
We believe...
Every element of design – the arrangement of buildings, the shape of spaces, the color of walls, the adaptability of environments, the textures of materials, even the selection of furniture and equipment – is laden with messages. Each element speaks to our values, and each one gives cues for behavior.   Our process begins with defining the right messages, and then designing spaces where those messages are clear.  Spaces that truly support learning.  BrainSpaces.
Our Goals
We believe that INSTRUCTION should drive CONSTRUCTION.  Whether modernizing existing facilities or planning new ones, understanding how various aspects of learning can be supported by physical space is critical to the development of effective schools.
Our work recognizes the balance among wide ranging aspects of education including brain-based research, student achievement, curriculum, assessments & standards, school leadership, operations & management, staffing, technology, safety, community building, public support, facilities, and the rapidly changing global environment.
In collaboration with our clients, we create tools that clearly articulate the project's needs. Using our tools, our clients are equipped to transform their visions into real built spaces for ALL students to thrive.  BrainSpaces.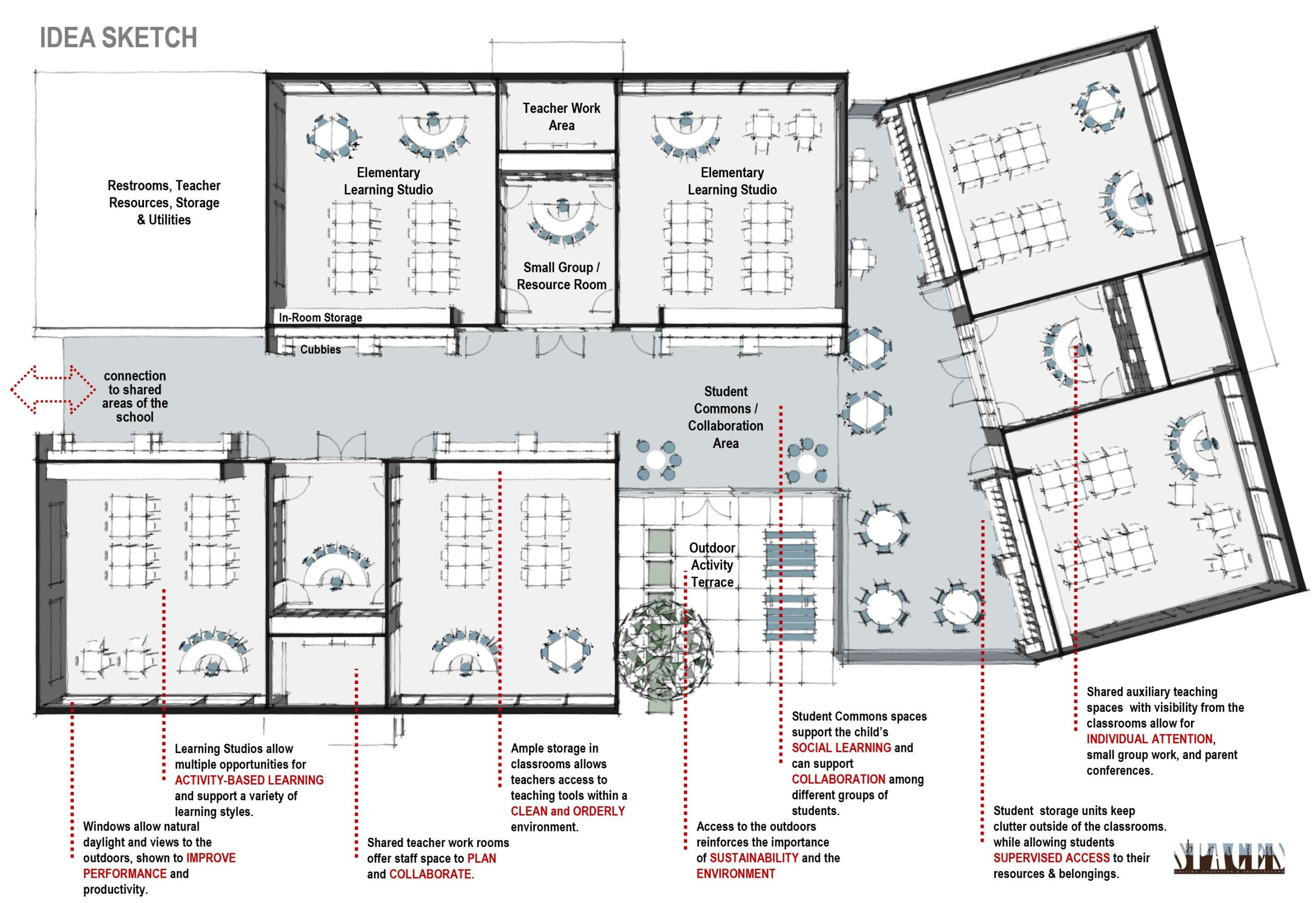 "A huge thank you for all your support, work and vision with our school. It is spectacular - beyond what I could have ever hoped for.  I feel so honored to say that I have worked with you and know you.  You are such a breath of fresh air and your innovation and creativity is inspiring."
Jess McIntyre, Principal
Aptakisic Junior High
Amy came into a group of school staff and faculty who had negative experiences with prior design processes, and she changed their outlook on planning.  She listens to all stakeholders, asks questions until she understands who we are, and fights for what is best for students and staff.  She is easily accessible and quick to respond to our questions.  It has been a breath of fresh air to work with BrainSpaces and Amy Yurko.
Catherine Baxter, Dean of Students (retired)
Santa Monica High School
"Kelley Tanner has continued to impress me throughout the years with her dedication and enthusiasm...[she] is a critical thinker with a vision for the future. She understands school facilities have an impact on the process of teaching and learning. She also knows change is necessary if we are to adequately prepare students for their transition into global working world." 
Tim Byrne, Capital Planning & Construction Supervisor
Olympia School District
"Amy has done an extraordinary job of listening, creating, revising, and designing for our needs. She is very adept at soliciting feedback from people with competing ideas in a way that allows for participation, but not domination."
Carol Comeau, Superintendent [retired]
Anchorage School District
"You did a great job last night, the community members are so glad to be a part of the design process; through these meetings they are learning so much about the district.  The meetings have provided the forum for developing relationships with different stakeholder groups."
Dr. Roberta Taylor, Superintendent (retired)
Schiller Park School District 81
"Thanks for the outstanding experience and your guidance in showing us the power of this highly collaborative process to work toward innovative solutions."
Roger CayCe, Director of Facilities Management/Building Commissioner
St. Louis Public Schools
"I was most pleased by the obvious commitment to the 'student and teacher' experience that you demonstrate.  Linking learning trends to environmental issues/impact is a message that needs to echo more and more in national planning discussions."
Christian Long
High School Teacher